Skip to Main Content
It looks like you're using Internet Explorer 11 or older. This website works best with modern browsers such as the latest versions of Chrome, Firefox, Safari, and Edge. If you continue with this browser, you may see unexpected results.
Services and Collections
Check here for information on the various services and collections we offer within the Information Hub. Each come with it's own loan duration and return date. Some items such as the board games (chess and checkers set) can be borrowed for use within the Information Hub during lunch breaks.
Loans and Returns
Items like novels, magazines and DVD's are available on the shelves to be borrowed by students and staff. This is how to borrow an item:
Bring the item you wish to borrow up to the Information Hub desk.

Please present your student identification card, or tell us your surname or student number.

We will find you on our system and scan the item out to you.
To return a borrowed item, please follow these steps:
Open door on the returns slot outside of the Information Hub building.

Place items into the slot and close the door.
Another way to return items, especially fragile items such as I-Pads, laptops or chargers is to:
Bring them into the inside of the Information Hub, and approach the loans desk.

You can sit them on the desk and inform the person sitting at the desk, that you wish to return your items.

We will take the item from you and scan the barcode, returning it back into our system.

You do not need to tell us your name or show us your I.D. card when you return an item.

Please ensure that all electronic devices, and anything fragile, is returned to the desk personally, and not put through the returns slot.
Items you can borrow from the Information Hub
Here is a small list of some items you can borrow from the Information Hub:
I-Pads and chargers.

Laptops and chargers

Headphones

External computer mouse

Scientific and Graphic calculators

Posters

Teacher resources (textbooks, dice and assorted learning pieces).

Board games (chess and checkers).
Collections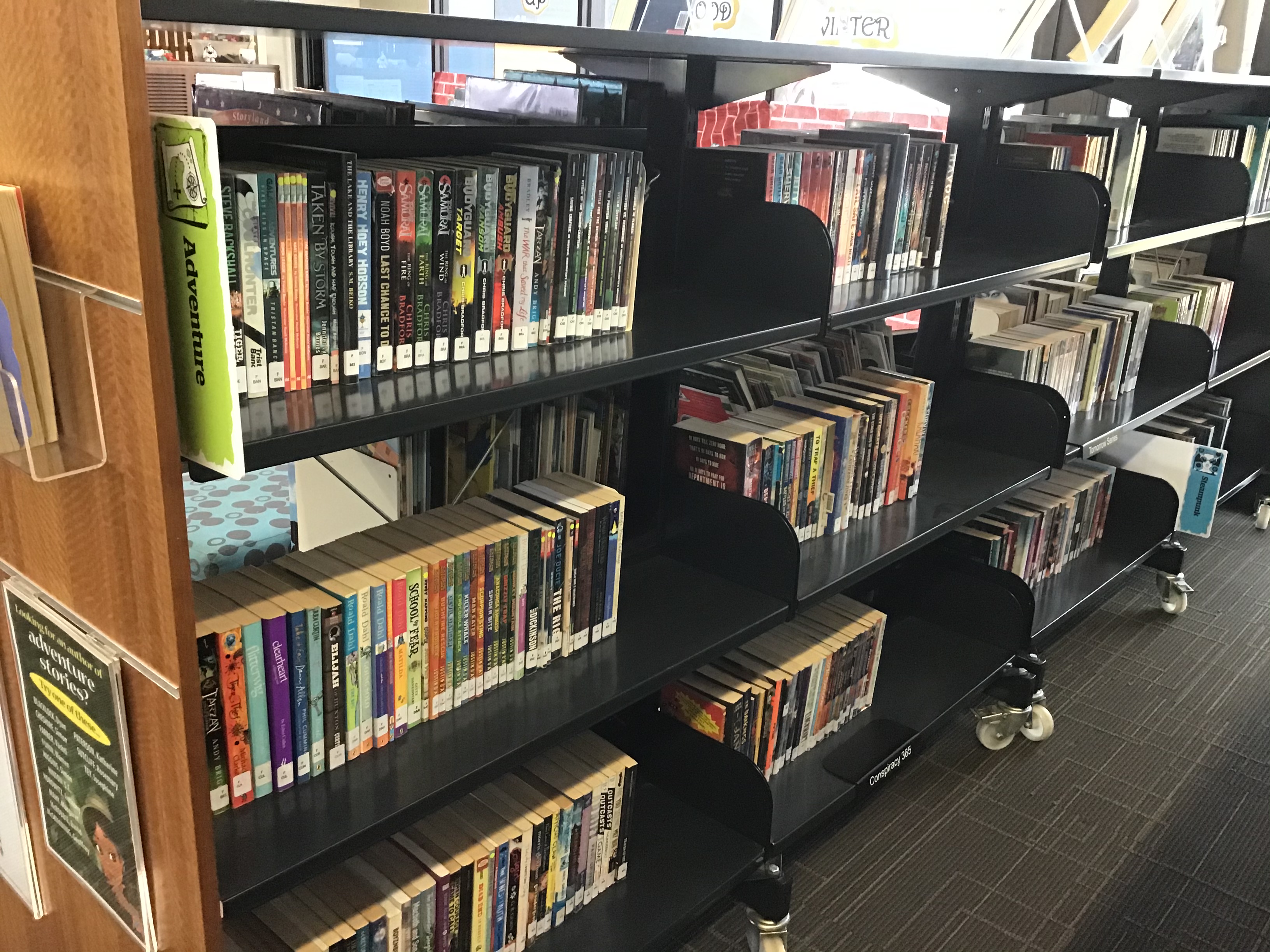 How long can we borrow them for?
Teachers can borrow out items (teacher resource items or DVD's) for the duration of a term.

Students can borrow out DVD's with a loan time limit of a week.
Returns Slot