Skip to Main Content
It looks like you're using Internet Explorer 11 or older. This website works best with modern browsers such as the latest versions of Chrome, Firefox, Safari, and Edge. If you continue with this browser, you may see unexpected results.
Do you dare read a banned book?
These books were banned in school's in the United States of America. Do you dare to read them?
Captain Underpants
By Pilkey, D.
Number on the list of Top Ten Most Challenged Books in America, for both 2012 and 2013. Reasons for the ban were given as: "Unsuitable for Age Group", "Offensive Language" and "Violence".
To Kill a Mockingbird
By Lee, H.
Banned by several U.S. schools for "Offensive Language".
The Kite Runner
By Hosseini, K.
Banned and challenged in American Public and School Libraries, due to concerns over "Age Appropriateness", "Offensive Language" and content that some felt is explicit.
The Grapes of Wrath
By Steinbeck, J.
Banned, Burned and Challenged. The Grapes of Wrath was challenged and derided by parents and school Teachers, as well as business owners and land owners. Business and land owners were upset by the novels promotion of labor unionization. Parents and Teachers, however, were concerned over the novels inclusion of "Foul Language", "Explicit Content" and "Violence".
Brave New World
By Huxley, A.
Brave New World was published by Chatto and Windus, London, in 1932 and it was imported into Australia within the same year. It was on the 12th of October, 1932, that Brave New World was labelled as a 'Prohibited Import'. Australia was only one of two countries, the other being Ireland, to ban Brave New World. Brave New World was officially banned in Australia from 1932 until 1937, when the ban was lifted. In that time, many copies of the book were confiscated from public libraries and subsequently burned within a furnace.
One Flew Over the Cuckoos Nest
By Kesey, K.
In the year of 2000, the novel "One Flew Over The Cuckoo's Nest", drew criticism and was put at the forefront of controversy when parents from the Placentia-Yorba Linda Unified School District, petitioned the school district to ban the novel. The novel was recommended to the high schools, by the California Department of Education. In 1975, "One Flew Over The Cuckoo's Nest" was removed from Public School Libraries in Randolph, New York, as well as in Alton, Oklahomer. In 1978, a teacher was fired and the book became banned from a school after a student was assigned a copy to read for class work.
Harry Potter and the Philosophers' Stone
By Rowling, J.K.
Banned by a school pastor from St. Edward School, in Nashville, Tennessee in 2019. He wrote to parents in an email that the reason for the ban was because, "The curses and spells in the book are actual curses and spells".
Of Mice and Men
By Steinbeck, J.
Of Mice and Men has been challenged (proposed for censorship) fifty-four times since it was published in 1936. Several U.S. public libraries and school libraries have banned the novel due to: "promoting euthanasia", "condoning racial slurs", "being anti-business" and for containing "vulger and offensive language".
The Catcher in the Rye
By Salinger, J.D.
Published in 1951, The Catcher in the Rye was first recorded as being banned in 1960.
Lord of the Flies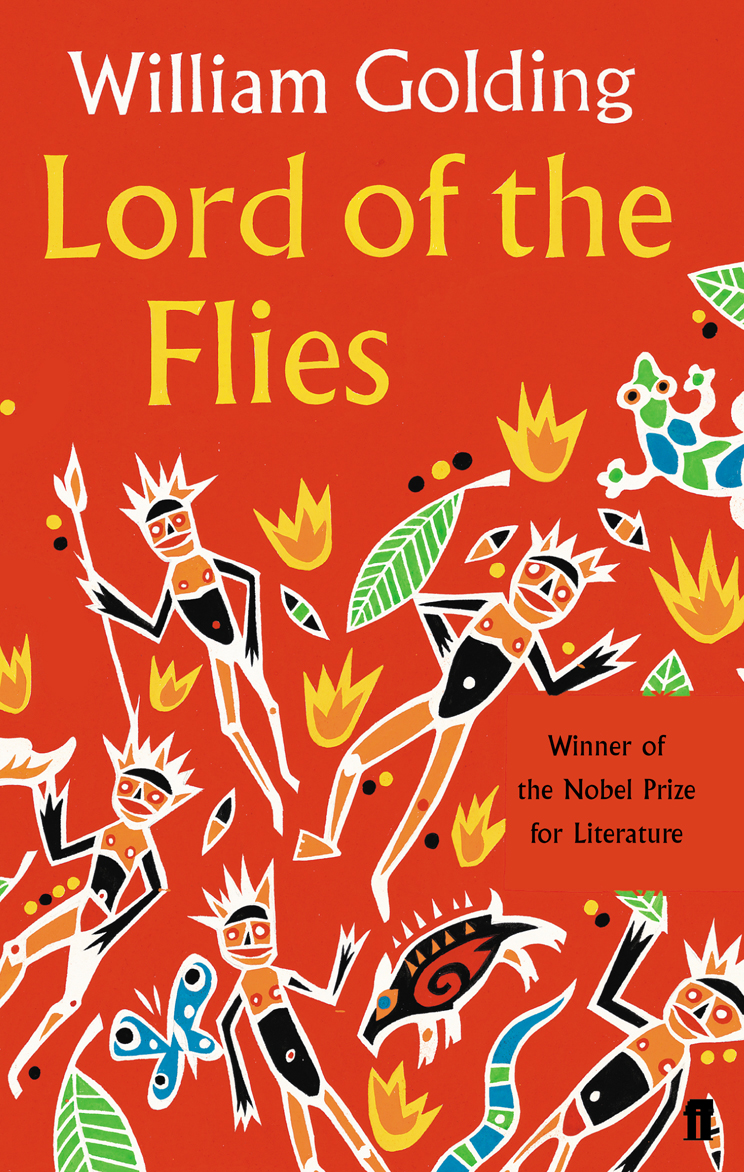 By Golding, W.
Banned by numerous United States High Schools, due to the violence and language featured within the novel.
Animal Farm
By Orwell, G.
Animal Farm has been banned by numerous schools within the United States. Bay County's four middle schools, as well as three high schools within Panama City, Florida, in 1987. The book was banned because it was deemed by some to be, "Too Political".
Looking for Alaska
By Green, J.
Was the most challenged book of 2015, due to "Offensive language and explicit content".
Hunger Games
By Collins, S.

Published on the 14th of September, 2008, The Hunger Games in 2010 alone, was banned a total of 348 times. Reasons given for the bans include: "Insensitivity and Violence", "Offensive Language", "Anti-Family", "Religious Viewpoint".
The Great Gatsby
By Scott-Fitzgerald, F.
Published in 1925, The Great Gatsby has been challenged and banned by several school and public libraries in the United States, due to objections to the "Language, Violence and Explicit References" found within the novel.
1984
By Orwell, G.
1984 has been banned in several U.S. school libraries after being labelled, "Too Political". In 1981, several parents from Jackson County, Florida, urged the local schools to challenge the novel, as they thought it to be "Pro Communist".
Gone with the Wind
By Mitchell, M.
Gone with the Wind was published in 1936, and it was banned due to censors believing that it promoted the values of what was then the antebellum south. In 1984 an Alderman in Waukegan, Illinois, challenged the books inclusion on the reading list of the Waukegan School District, on the grounds of "Unacceptable language" and "Systematic racism".
The Giver
By Lowry, L.
Challenged multiple times in U.S. schools, who give reasons for its ban as being, "Offensive Language", "Explicit", "Violence" and "Unsuited to the Age Group".
Anne Frank: Diary of a Young Girl
By Frank, A.
Banned in a few U.S. schools for containing several passages that were considered to be explicit. People also found the book to be a "Real Downer" and "Depressing" due to the nature of the tragic nature of the events that surrounded the novel.
Fahrenheit 451
By Bradbury, R.
Fahrenheit 451, a book which is ironically about the banning and burning of books, was banned itself in several American schools, because one of the books that gets banned and burned within the novel, is The Holy Bible.
James and the Giant Peach
By Dahl, R.
James and the Giant Peach was challenged by the Indian River County, Florida, school council, because of the stories mystical elements. Most specifically, the magical Crocodile tongues that enchanted the Peach tree and caused it to blossom with fruit. The book has been challenged and banned by other libraries for references to Tobacco and Whiskey, as well as claims that the book promotes disobedience, drugs and communism. One lady who sat down to read James and the Giant Peach with her young daughter, took issue with the descriptions of James' two cruel guardians, Aunt Sponge and Aunt Spiker.
Catch-22
By Heller, J.
Catch-22, a novel that is based on the Second World War, has divided many people who read it. Some find it to be 'Thought Provoking' and interesting, while others find it to be 'Subversive'. The book has drawn criticisms with how it has depicted the war, as well as several critiques made towards modern society.